Detonator Well / Sealing Plug
INTRODUCTION
To use binary or water soluble explosives underwater and initiate them reliably, we have developed a combined sealing plug and detonator well. The sealing plug is 1/2 inch BSP Taper (ISO 7) and will fit 1/2 inch NPT female threads. The detonator well is 8.0 mm inside diameter and will suit most detonators or doubled (folded) 10 gram/metre detonating cord. The sealing plug is installed using a 1/2 inch or 12 mm Allen key (hexagonal drive). The sealing plug is polypropylene plastic and has good resistance to a wide range of chemicals. We recommend the use of a PTFE sealing tape for leak tight joints.
APPLICATIONS
The sealing plug allows the use of any type of explosive fill in any orientation or underwater. Emulsion explosives can be packed into pipe or charge casings for use underwater. This will prevent "dead press" desensitization of emulsion explosives.
Simple colliding shock wave casing / well head cutting charges can be fabricated from pipe and finished with a sealing plug at either end. Chain cutting charges and underwater demolition charges can be filled with binary explosives and sealed using the sealing plug.
THE SEALING PLUG / DETONATOR WELL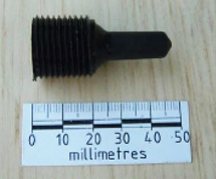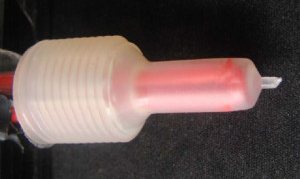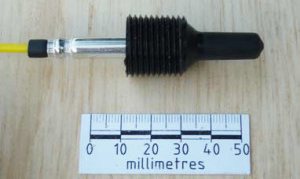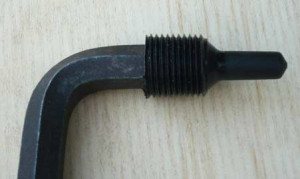 MORE INFORMATION
Contact Havoc Industries' principal; Arran Gordon BEng (Hons)
Member of the International Society of Explosives Engineers
Mobile: + 61 (0) 419 512 911
Email: info@havoc.com.au