ARMOURED CONTAINER – OBSERVATION POST
To conduct and observe explosive trials, we have constructed an armoured container similar to splinterproof observation posts on military test ranges. Working with VSL's Ductal® Protection Solutions team, an innovative wall and roof design was developed to provide relatively lightweight ballistic protection. The armoured container is transportable, but currently located at an explosive test range in rural New South Wales. The test range limit is 5 (five) kilogram net explosive quantity (NEQ) detonated in air or 10 (ten) kilogram NEQ for mine blast trials.
The protected working area inside the container is 3.5 metres long, 2.1 metres wide and 2.2 metres high. There are two slit windows for observation rated to withstand 7.62 NATO Ball projectiles. We have incorporated a number of design improvements over conventional military splinterproof observation posts;
Replaceable armoured glass – in the event the glass is damaged, it can be replaced ensuring excellent visibility.
Dedicated camera supports – explosive trials are expensive so the ability to record the event is high priority. Mounting points for Manfrotto friction arms and removable shelves beneath the windows have been provided. Two friction arms with camera shoes are provided.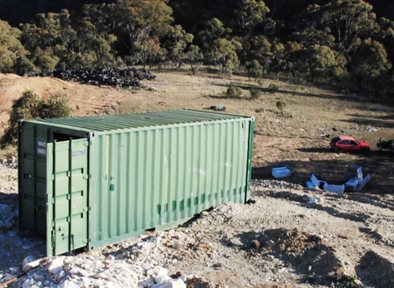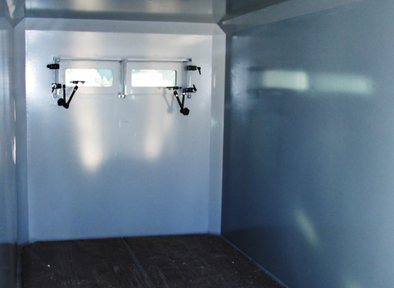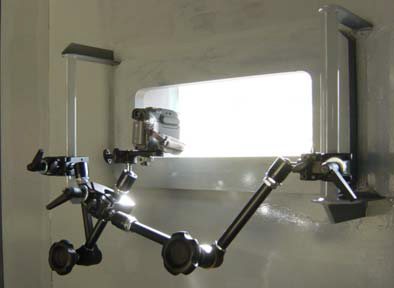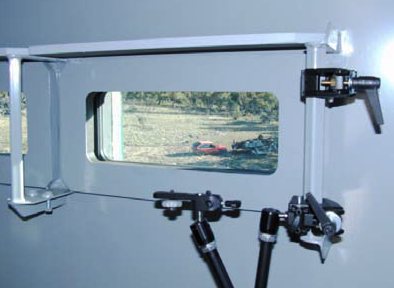 MORE INFORMATION
Contact Havoc Industries' principal; Arran Gordon BEng (Hons)
Member of the International Society of Explosives Engineers
Mobile: + 61 (0) 419 512 911
Email: info@havoc.com.au