INTRODUCTION
Havoc Industries specializes in the design and manufacture of explosive charge casings for a range of industrial and military end users. Linear Cutting Charge is highly effective for demolition, explosive ordnance disposal (EOD) and wall breaching for rapid entry. We manufacture a range of Linear Charge casings that can be filled with cast, malleable or liquid explosive. The ability to fill the Linear Charge at or near the job site greatly reduces the transport and storage difficulties associated with pre-filled Linear Charge.
Over 350 metres has been supplied and used successfully in marine and EOD applications.
THE LINEAR CHARGE CASING
The Linear Charge casing is formed from copper to provide optimal jet cutting performance. The geometry has been optimized to function with a wide range of explosive fill types.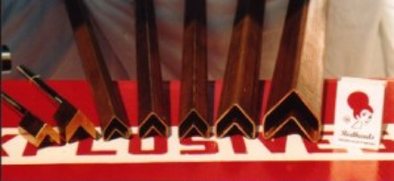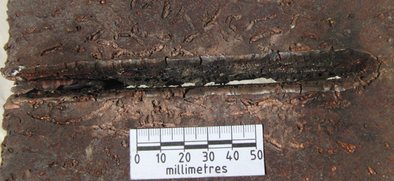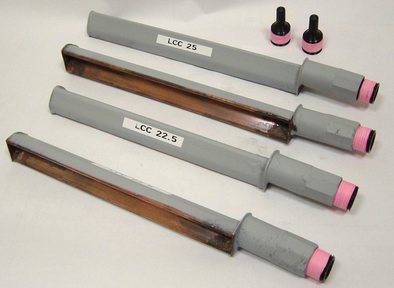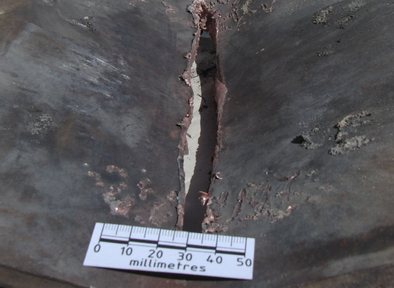 EXPLOSIVE FILL TYPES AND PERFORMANCE
The Linear Charge casing can be filled with a malleable explosive, such as plastic explosive, or a liquid explosive. The Linear Charge is supplied with a filling port and sealing system for the liquid explosive fill.
FILL TYPE
SOLID EXPLOSIVE
LIQUID EXPLOSIVE
Maximum
Length
Explosive Fill Mass
M.J.P.
Explosive Fill Mass
M.J.P.
LC-C Size
(gms/m)
(grns/ft)
(mm)
(gms/m)
(grns/ft)
(mm)
(mm)
20
300
1,425
22
225
1,100
16
1,000
22.5
400
1,900
26
300
1,425
19
1,000
25
550
2,600
30
425
2,000
22
600
30
700
3,300
38
525
2,500
27
750
42.5
—
—
—
1,050
5,000
32
750
M.J.P. – Minimum Jet Penetration in Mild Steel
MORE INFORMATION
Contact Havoc Industries' principal; Arran Gordon BEng (Hons)
Member of the International Society of Explosives Engineers
Mobile: + 61 (0) 419 512 911
Email: info@havoc.com.au